All over the world, people are learning once again that cannabis is a real medicine. Unfortunately, the legal environment and cultural history has impeded progress towards reform. A growing number of countries are amending their laws to allow cannabis, and Australia is next on the list to embrace change. Reform in Australia has been driven by several notable patients. Like in the United States with Charlotte Figi, a Dravet patient named Tara O'Connell has been instrumental in showing others how powerful cannabis tinctures can be.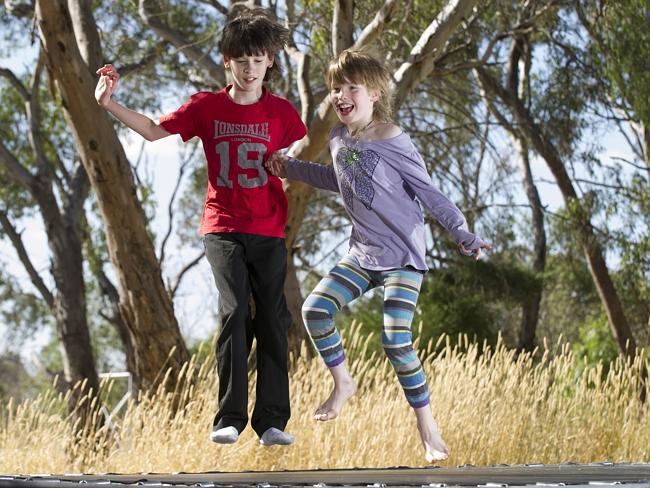 Life changing: Tara with her brother Sean earlier this year. Source: News Limited
Before cannabis, Tara was having seizures every five to twenty seconds. After introducing the medicine, her seizures immediately reduced and she has been seizure free since April 3rd, 2013.
Another patient, Dan Haslam, has been using cannabis extracts to treat his terminal bowel cancer and alleviate the side effects of chemotherapy. His family has seen how dramatically effective the cannabis has been for him, and are taking action to accelerate research and access.
November 21st & 22nd 2014 Australia Is United In Compassion…
To this end, Dan's mother Lucy Haslam has organized the Inaugural Australian Medicinal Cannabis Symposium. This groundbreaking event by United In Compassion, will bring together experts from across the world to teach Australian politicians and media about how effective cannabis really is. Several major politicians, including Mike Baird, the Premier of New South Wales, will be in attendance. NSW is the most populous state in Australia, and leaders from other critical regions will attend as well, including Senator Richard Di Natale and Col Murray, the mayor of Tamworth. Members of the media including Helen Kapalos of Channel Seven will help the event gain the attention it deserves.

The caliber of speakers at this Inaugural Conference is incredible. Dr. Lester Grinspoon, Associate Professor Emeritus of Psychiatry at the Harvard Medical School, will speak via Skype. Dr. Robert Melamede and Mara Gordon, who both have direct experience seeing cannabis extracts fight cancer in humans, will deliver thorough presentations.  Mara's work with pediatric cancer has proven very compelling at multiple conferences, and will doubtless have a major impact in Australia as well. Dr. David Bearman, the executive vice president of the Society of Cannabis Clinicians and an especially experienced presenter, and two experts from Israel, Zach Klein and Dr. Ilya Reznik, will also be in attendance. Another notable attendee is Steph Sherer, Executive Director of Americans for Safe Access. Together, these individuals will make an undeniable case for the necessity of medicinal cannabis.
I Swear To Tell The Truth & Only The Truth…
I also have the opportunity to speak, and will be focusing on the science and anecdotal evidence proving that cannabis extracts can fight cancer in humans. As of now, the presentation will be split between scientific analysis, examinations of certain case studies, statements from caregivers, and limits of cannabis extract medicine. I will do my best to convince those in attendance to move forward with clinical trials and make extracts immediately available for terminal cancer patients.
The Inaugural Australian Medicinal Cannabis Symposium truly has the potential to change the world. With the number and quality of politicians and media in attendance, this event will be taken very seriously and could get major coverage. If things go well, this will be the true beginning of the cannabis extract revolution.