Forget about Expedia and Orbitz. If you're traveling this year, book with The Travel Joint. Travelers from all around the world use the firm for booking all their trips, cannabis related or not.
"97% of the time The Travel Joint has better rates than any of our competitors." – Brannon Zimbelman, Founder of The Travel Joint
A Whole New World
With cannabis now fully legal in four states, and many new reform measures on the way, the need for cannabis tourism services is greater than ever. People from other, less progressive states now have the opportunity to experience what legal cannabis is like, and even many residents of legal states could still benefit from guided tours. Complete legalization of cannabis will economically strengthen communities while making them safer. Tourism companies can accelerate legalization by normalizing cannabis use.
The Travel Joint, a cannabis travel and leisure company, is an established leading player in the tourism field. The company was started in November 2012 after the initiatives to legalize cannabis in Colorado and Washington passed. Essentially, legalization created a need for a cannabis-focused lifestyle travel site. The Travel Joint has expanded rapidly, and in 2014 was booking trips for clients on a daily basis.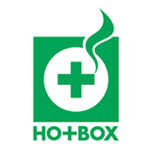 The HotBox is a company dedicated to being the "Consumer Reports" of the cannabis industry. They review products and also have a subscription box service that allows members to receive regular shipments of the latest cannabis gadgets. The Travel Joint has partnered with HotBox to provide better quality cannabis product reviews. Also, they will soon be offering mini custom HotBox packages for any customers who book hotel rooms with The Travel Joint.
In addition to providing travel services, The Travel Joint creates a remarkable amount of content. This includes information on events, destinations, strains, products, edibles, concerts, restaurants, 420 events and everything else that comes along with it.
We sat down with Brannon, founder of The Travel Joint, for an inside look at this new growing industry…
Are all the hotels listed on your site "420 friendly"?
No. If people are going to smoke in their room, we suggest hotels with balconies. Many of our clients use vape pens, or choose to use edibles. We do however also have 420 properties available that allow cannabis smoking throughout the entire building.
What's a Bud and Breakfast?
Bud and Breakfast is a brand of just such properties created by The Mary Jane Group in Denver Colorado. They have two beautiful properties so far. The first is Adagio in Denver, and Mt. Vista in the Rockies. You can book both of their properties through our site.
Are any of the restaurants featured on The Travel Joint pairing food with cannabis?
Yes. Boulder based Hapa Sushi has done some pairings like that. We also have partnered with Jane West who holds Edible Events in Colorado. Her parties are geared around such placement.
What kind of cannabis tours are currently offered in Denver, Seattle, or even Alaska?
There are plenty of "Marijuana Tour" companies out there. If you want to jump in a bus with a bunch of other people, drive around and smoke out, there are plenty of options. However, our clients prefer to be more discreet and private on their vacations.
What's it like nowadays at a Denver comedy club?
The comedy clubs are doing very well these days. We also sell tickets to all of the nationally touring comedians that may be traveling through your town as well.
If a person needs to relocate and gain access to cannabis, how does The Travel Joint help?
We will be creating a cannabis refugee program in the summer 2015 to help families relocate to the legal states. We look forward to working with the #illegallyhealed  community on this project.
If you had only one place to vacation where would it be?
Florianopolis, off the coast of Brazil I hear is fun.
WATCH: Bill Whitaker of 60 Minutes Interviews The MaryJane Group CEO Joel Schneider about his Bud+Breakfast™