It is nothing short of enraging that children are being denied literally lifesaving medicine. This is absolutely unacceptable, and the mainstream media is starting to reflect this outrage.
In a recent segment on The View, Whoopi Goldberg, Rosie O'Donnell, and the entire cast reflected on the absurdity of denying children cannabis medicine. They discussed a mother from Minnesota who had her child's cannabis medicine seized by police, and who is now facing jail time. Rosie O'Donnell described high-CBD extracts as, "A miracle cure for these babies who are seizing. It should be available to every child." Whoopi's passion was especially inspiring, and she was legitimately angry about what's going on.
The fact that this woman is being persecuted because she's taking care of her baby… (sic) You're thinking about taking her to jail because she's protecting her kid, that's not America.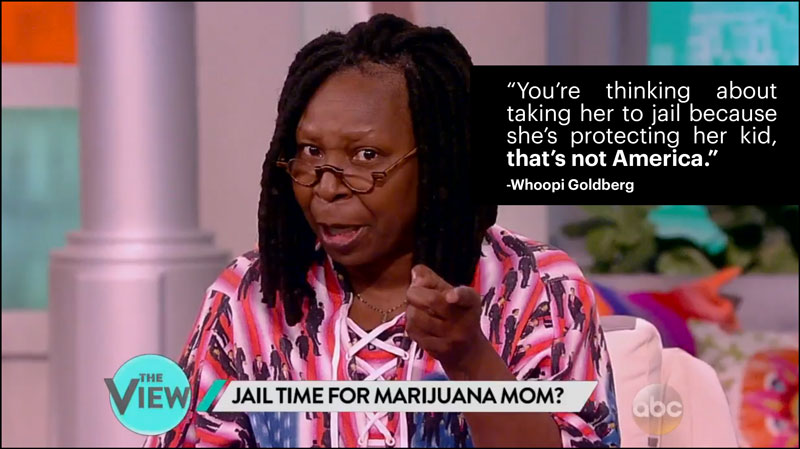 Click here to watch the video. – Opens in new tab, be sure to return and read the rest of the story….
It's Working And There's Proof.
The use of cannabis extract medicine to treat rare, intractable forms of epilepsy has been growing dramatically since the release of Dr. Sanjay Gupta's Weed documentary. His film documented Charlotte Figi, a Dravet syndrome patient who went from 300 severe seizures a week to less than three minor seizures a month through the use of high-cannabidiol cannabis oil. Her experience has triggered hundreds of families to look into cannabis extracts as a treatment option for their children.
It turns out that Charlotte is not an isolated case.
Using physician reported data, GW Pharmaceuticals showed that 33% of Dravet patients using their high-CBD formula Epidiolex achieved seizure-free status in 12 weeks, with a mean seizure frequency reduction of 52%. Results were positive for other forms of epilepsy, where there was a mean seizure frequency reduction of 42%. While the sample size was relatively small, 27 patients, these results are extremely promising considering no existing pharmaceuticals were effective at all in reducing seizures.
Moreover, Epidiolex is unnaturally high in CBD, and many children need higher levels of THC or other cannabinoids to achieve full seizure control. This sentiment was expressed strongly by Brittany Hardy, whose daughter Jaqie Angel Warrior uses cannabis oil to control her epilepsy. Brittany has found that THC is critical to maximizing the effectiveness of cannabis extracts for her daughter. In a recent open letter to legislators, she stated,
"In less than two weeks on the cannabis oil I noticed a dramatic seizure reduction as well. She went from having 150+ seizures daily down to twenty or less… Cannabis oil has improved my daughter's seizures, her vision (she was diagnosed legally blind in Nov.2013 because of the seizures), her alertness, her ability to learn and actually be a toddler and not an empty shell. It has given my daughter her life back."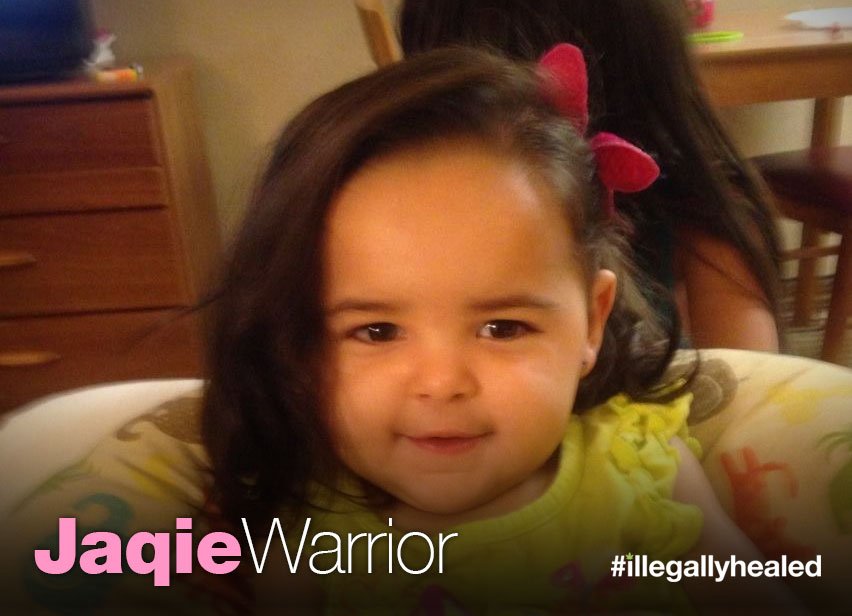 Attention and emotion of this caliber is necessary to drastically accelerate reform. This issue cannot wait. Every single day, hundreds of children are at risk of dying, when many of them could be saved with cannabis extracts. Are we going to sit here and let children die while an effective medicine stays prohibited at the hands of the United States government? For the sake of these children, the cannabis community must come together to demand immediate action.
Rosie O'Donnell made one thing very loud and clear…
It (cannabis) should be available to every child in America.
Do you agree with Whoopi Goldberg, Rosie O'Donnell?  Let us know what you think in the comments section below.