Some escape to Las Vegas for the 24/7 casinos, wild all-night parties, and around the clock cocktails, but the passage of Nevada Question 2 brings a whole new industry to town. As of July 2017, anyone 21 and up may purchase cannabis in Nevada.
Few states offer medical cannabis reciprocity and even fewer allow patients to shop in their dispensaries. Nevada allows out-of-state patients to show their medical cannabis ID and participate in their program. Patients will receive their cannabis without the additional 10% retail tax.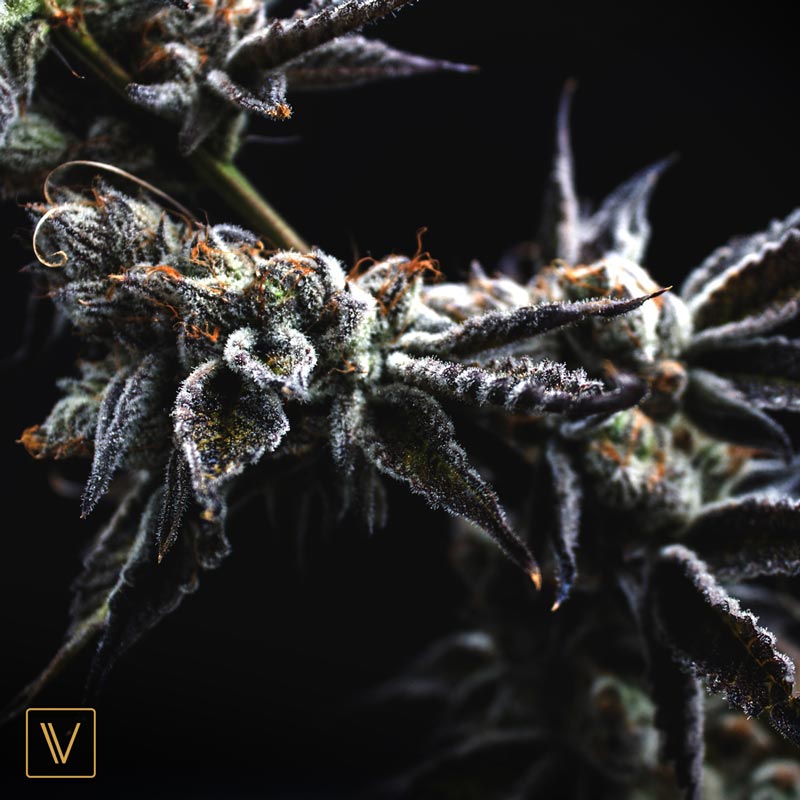 As of writing this, Nevada has issued licenses for 60 dispensaries, 57 production facilities, 11 labs, and 88 cultivation centers. The #illegallyhealed crew was lucky enough to tour Pegasus Nevada, cultivator, and producer of the Virtue brand.
When we arrived at the location, a massive (22,000 sq ft) brick warehouse, we were astonished by the complete lack of cannabis smell for a facility producing 2 tons of the plant annually. We knew we were at the right spot by the multitude of security cameras strategically placed around the lot and building.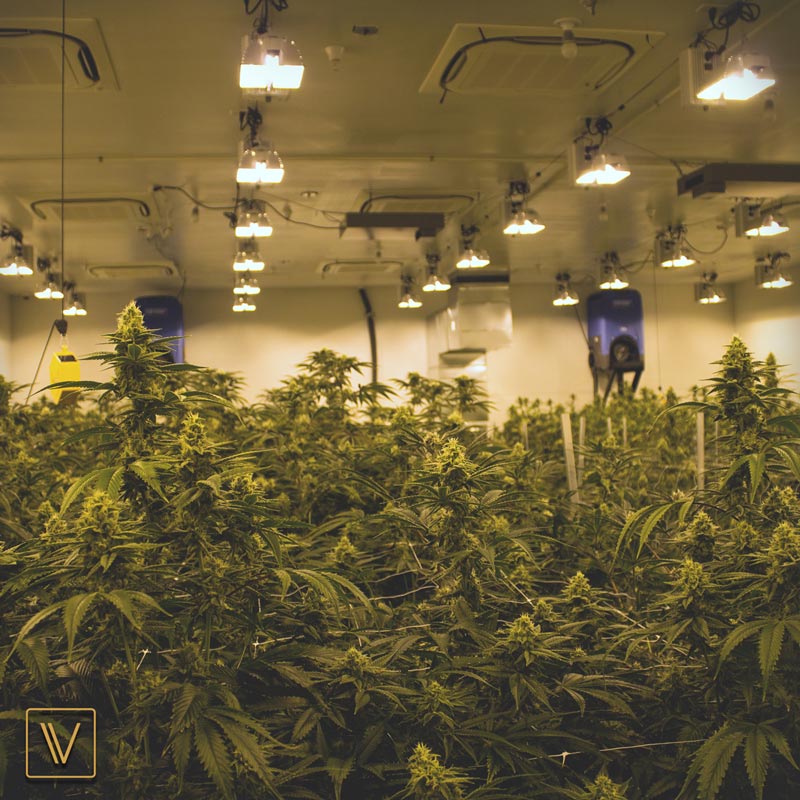 We pushed a button outside a massive steel entryway to be buzzed in. Security was very apparent when entering the building.
The key to a successful business is strategic planning, the cannabis industry is no exception. For an enormous grow operation such as Pegasus Nevada implementation of standard operating procedures was crucial to triumph.
Virtue is easy to find in the gold package in dispensaries all around Las Vegas. Virtue offers .5 gram 4-packs, single prerolls, flower, and rosin. Coming soon is a new line…Vice.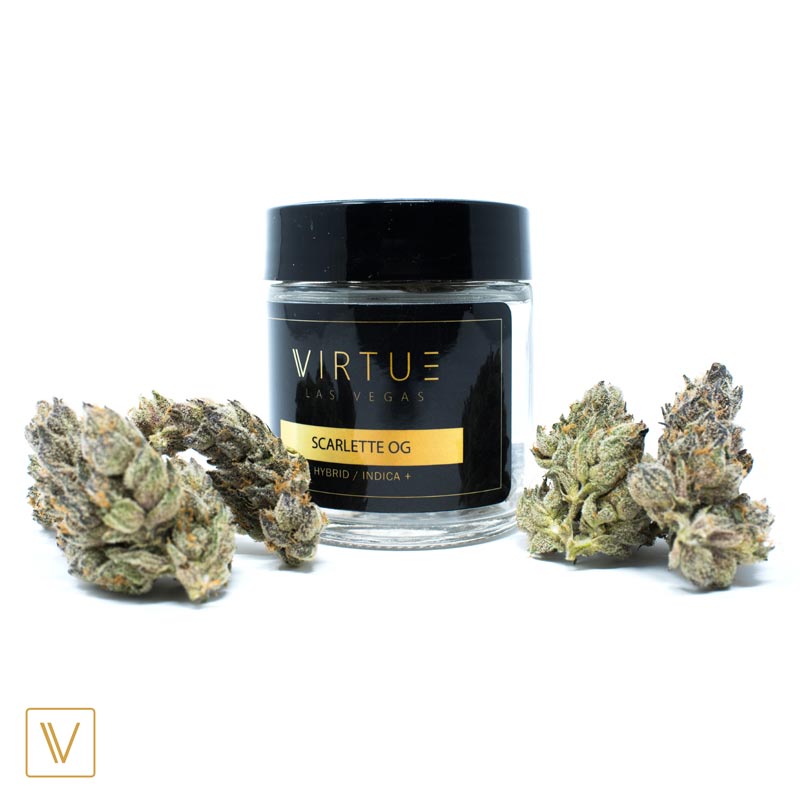 We met with CoFounder, Ranson Shepherd, for a tour of his dazzling facility. The first thing we did was sign in and receive our visitor badges and bunny suits. Once we were inside the clean area we got our booties, hairnets, gloves, and masks.
Located in the first area were massive tanks of pure water as high as the ceiling. Here we learned each growing area is climate controlled. Their analytical data shows determines the perfect growing conditions for maximum yield, terpene output, and cannabinoid profile…they have this down to an art.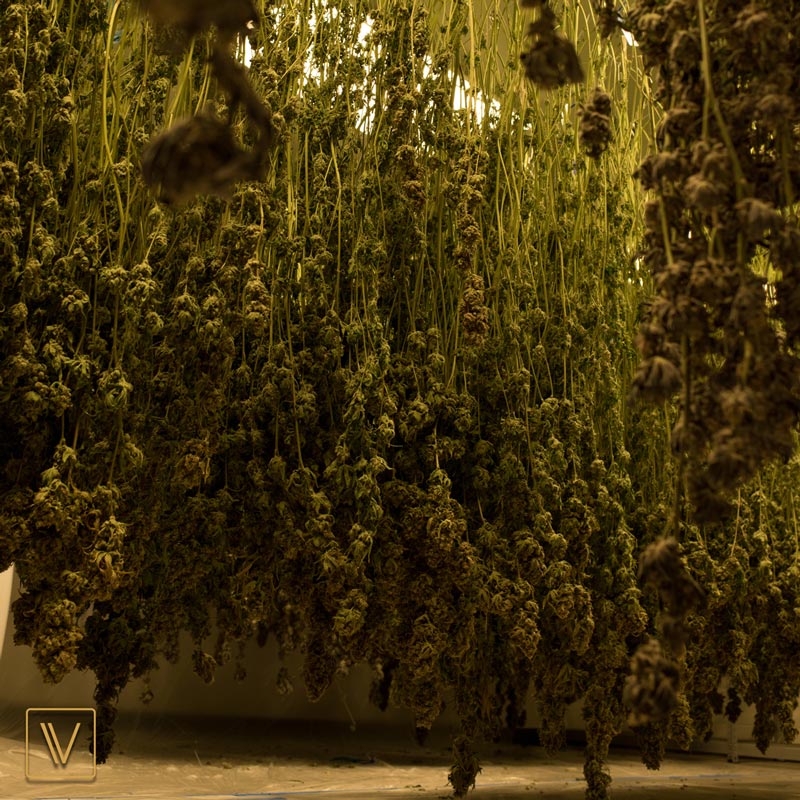 In the clone room we noticed a machine emitting a steady mist. A rack on the wall were experimental seedlings. Virtue is always innovating and moving forward. This is a must in this industry.
The mothers room was also temperature controlled. There is really nothing that compares to seeing living cannabis plants. The mothers seemed to dance in their little pots filled with a special lava stone mixture crafted on the beaches of Hawaii.
The growing medium isn't the only thing that is custom. Virtue has large vats filled with specialty nutrients. Each cultivar receives a different blend to enhance the yield.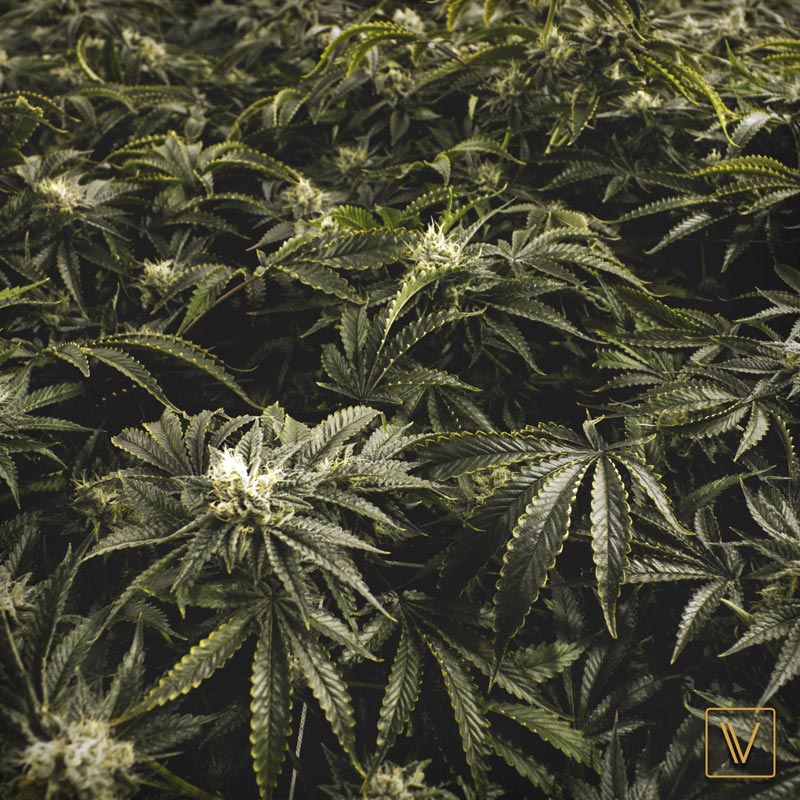 In the flowering rooms there were rows and rows of cannabis. Most prominent was Pure Haze, for which the demand is currently very high. Sweet, floral and loaded with terpinolene Pure Haze is an upbeat stress buster.
As a plant matures, it is moved from room to room. The next flowering room had rows of Gelato with beautiful purple buds. These plants were immaculate. And each room's temperature varied depending on which stage of the life cycle it was in.
In the curing room dozens and dozens of stalks were hung bottom up for drying. This was a delightful room. After proper curing these plants will be trimmed and packaged for sale.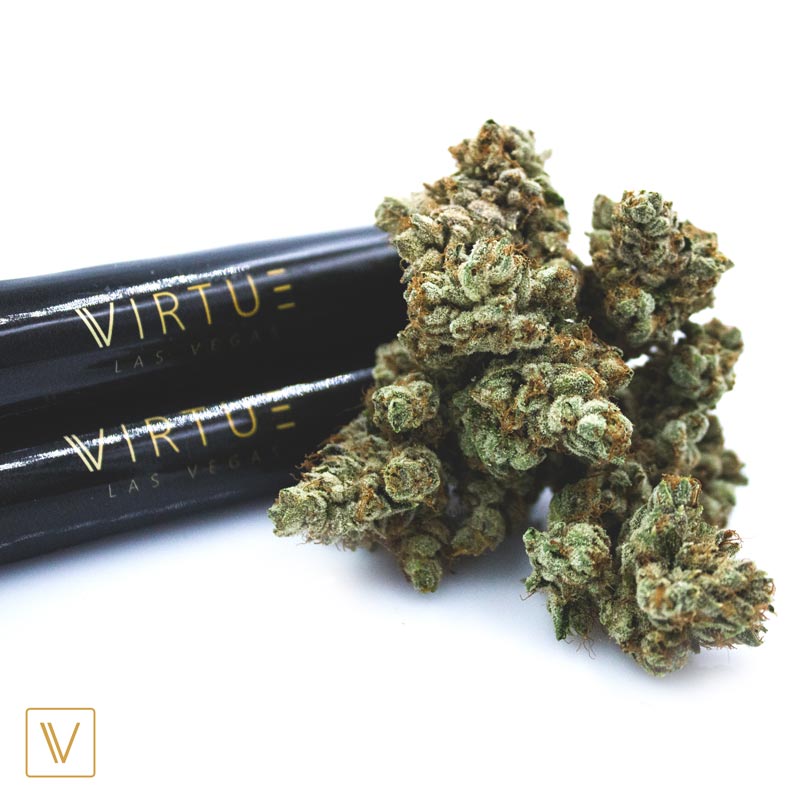 Someone was weighing out flowers and placing it into glass jars in the final room. Virtue jars are then labeled with potency and terpene profiles and are packaged and distributed to dispensaries around Las Vegas.
When the tour was over we turned in our suits and signed out. This was an amazing experience which I will never forget. They may call it the City of Sin, but it is easy to find virtue!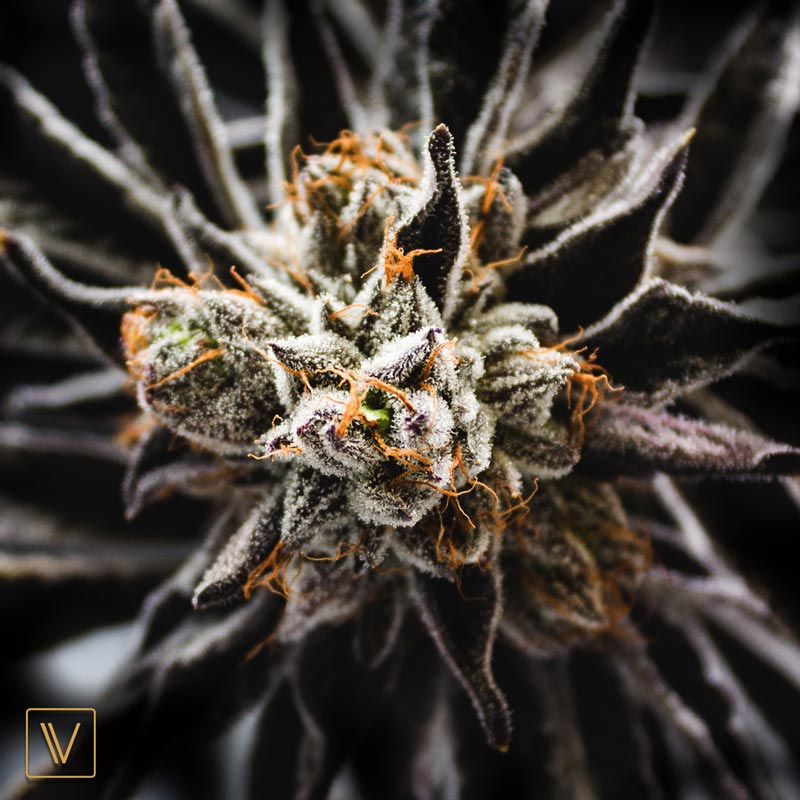 We also asked Ranson some important questions about running a successful cultivation facility:
Why are standard operating procedures important for a cultivation facility?
SOP's create the framework and structure to create/analyze/understand your movements/measurements within your operation. While it creates a framework it also creates protections because it will allow you to measure what matters and hold your team accountable for daily tasks as it pertains to the overall goal.
Why is it important to cultivate a wide variety of plants?
Based on your data/research it will allow you to cultivate specific strains/genetics which will go into the market to service your clients, consumers, and industry communities.
Should cultivators test for terpenes, if yes why is this important?
Yes, we strongly suggest to measure and manage your details closely. It will assist you to be more specific about your selections for menu purpose. It will allow you to keep moving forward and learning.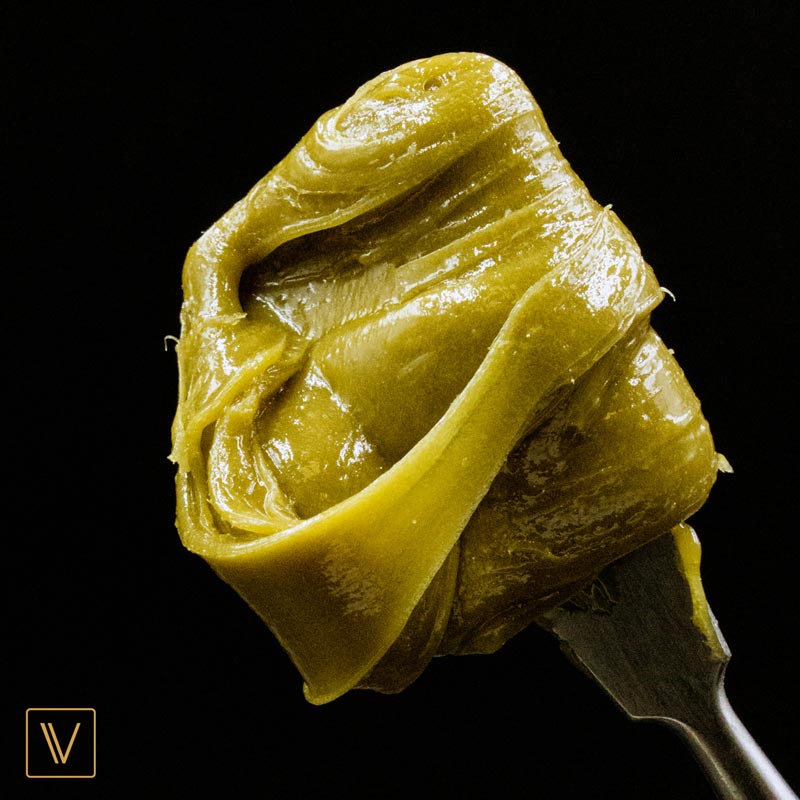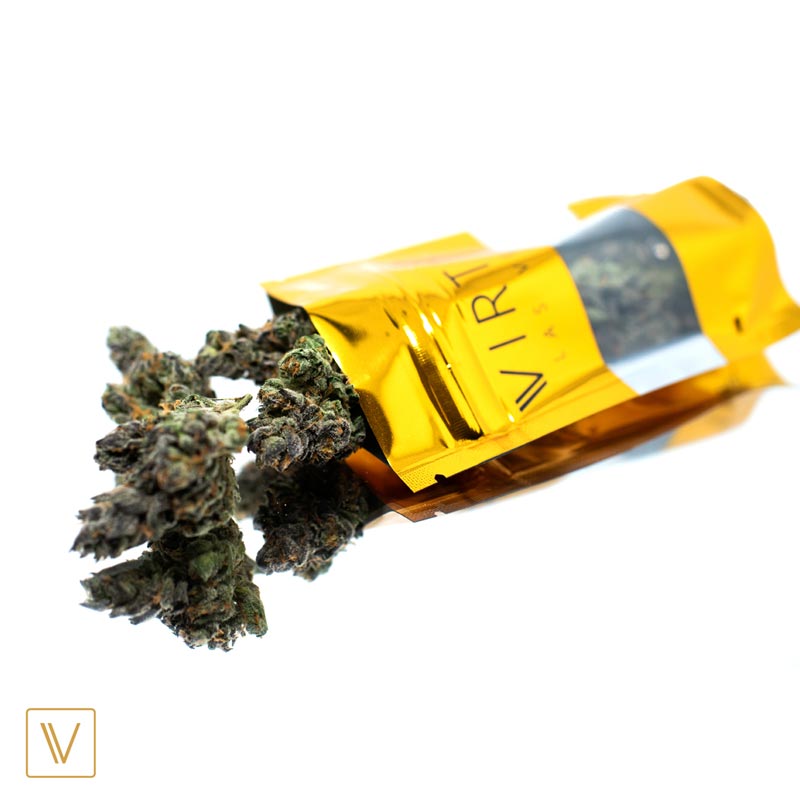 For Reference:
http://marijuana.nv.gov/Businesses/Taxes
http://dpbh.nv.gov/Reg/MME/MME_-_Home
https://virtuelasvegas.myshopify.com/pages/product-page
https://virtuelasvegas.myshopify.com/pages/products