Colorado saw almost $1 billion ($996.2 million) in legal sales of cannabis in 2015, according to the Denver Post's calculations of tax data reported by the state's Department of Revenue. As cannabis becomes mainstream with safe access, world-class chefs are creating culinary masterpieces.
Safe, Responsible, and Legal
In Feburary of 2016, MagicalButter.com partnered with Native Roots Dispensary and Cultivating Spirits of Aspen, Colorado to host a five-course, cannabis-infused dinner and wine extravaganza dubbed the Sensational Fusion Experience. There was a cornucopia of cannabis to celebrate inside the newly renovated 9,200-square-foot retail space, dubbed The Treehouse.
To keep everything legal and responsible, the companies even worked with local municipalities to enable consumption of cannabis in downtown Aspen. With a guest list of celebrities, pro athletes, and world class chefs, the herb-infused event was presented concurrent with the 2016 Aspen Winter X Games.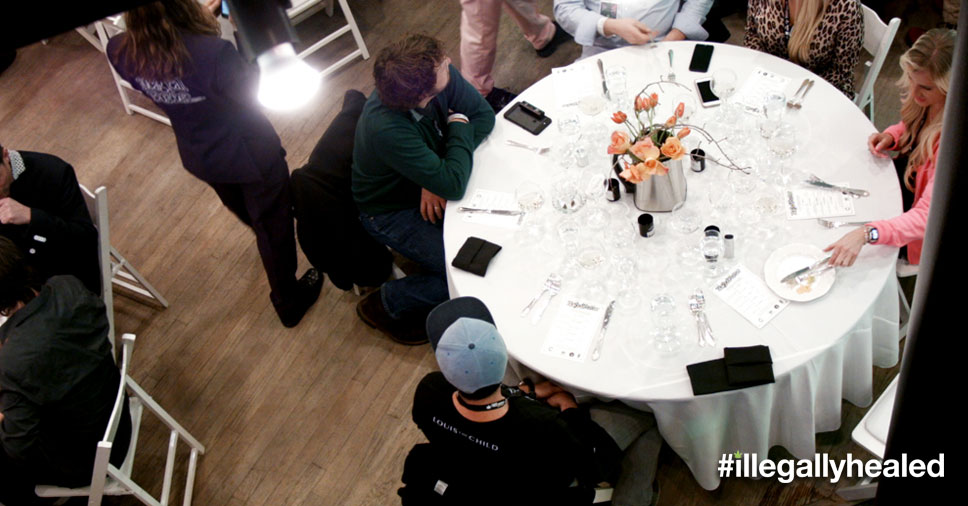 Each course was a compilation of complex flavors, lovingly matched with an appropriate wine and cannabis strain to enhance the sensory experience. Chef Joey Galeano of MagicalButter.com took the herbal enhancement to the next level, preparing modern cannabis-art infusions in the company's must-have appliance, the Botanical Extractor™.
"At the touch of a button, the digital MagicalButter machine converts cannabis to edible form for inclusion in recipes." – Chef Joey Galeano, MagicalButter.com
A host of carefully selected "bridge ingredients" found their way into the scrumptious recipes enjoyed at the feast. Bridge ingredients are particular herbs and spices whose flavor notes are perceived to be in harmony with those of a selected wine or cannabis strain. Their presence in a dish can help certain wines and strains pair better. Certain flavors and textures in food, wine, and cannabis interact and can either complement one another or present interesting contrasts.
Wine expert Mark Oldman has a surprisingly down-to-earth description for something as esoteric as the art of selecting the perfect wine to enhance specific ingredients of various gourmet dishes:
"Food and wine pairing can be like sex and pizza: Even when it's bad, it can still be pretty good." -Mark Oldman, Wine critic
Out of This World is Your Oyster
The meal started off with a heavenly Malpeque oyster, fried in Lemon Kush-infused olive oil and paired with a 2015 Sauvignon Blanc. This unbelievably delicious combination struck the ideal balance between the powerful herbaceous notes of New Zealand and the tropical, fruit-forward flavors of California.
The Indica-dominant hybrid cannabis, Lemon Kush, was a perfect fit. With intense citrus flavor and earthy but subtle Kush undertones, it helped to highlight the richness and acidity of the wine, the roasted red pepper and shallot marmalade, radish sprouts, as well as the lemon dressing.
Guests were presented with samples of Lemon Kush cannabis to enjoy in Pax vaporizers and fancy glass pipes: light green buds covered in a frosting of trichomes bursting with uplifting goodness.
Hail to The King
The evening continued with the presentation of the second course. Alaskan king crab flooded the palate with its characteristic compelling blend of sweet, light flavors. Complementing the succulent, snow-white meat of the crab was a glass of Colorado's own 2013 Bubble Universe sparkling wine and exquisite FLO, Cannabis Cup winner of 1996.
FLO sports juicy pear-shaped buds with vivid purple calyxes. The effects are characterized as light and energetic, promoting clarity of thought—an excellent accompaniment to the sweet crab and to the sparkling wine with its crisp apple character and bright acidity combining with the perfect amount of fizzy fun.
Keep the Doctor Away
The third course consisted of "Tender Belly" Berkshire pork tenderloin with apple brandy sauce, frisée lettuce and bacon salad. The tender, juicy pig was paired with an energetic, sativa-dominant hybrid cannabis known as Glass Apple. The strain is a cross between the infamous Pineapple Express and Glass Slipper that won Rooster's 2013 THC Classic in Colorado.
The wine chosen for this dish was a 2015 Riesling, which had a very aromatic character, again reminiscent of green apples, with delicate undertones of honey. All three components, the brandy sauce, herb, and wine, highlighted and emphasized the crisp flavor of apple.
Lucky 7X
The next course was an indescribably tasty Colorado 7X beef braised short rib with whipped potatoes, haricots verts (green beans), and veal au jus. The slow-cooked beef became so tender, it was easily cut with the lightest pressure from a fork. The dish was complemented by Lavender Jones, also called Purple Jones, a hybrid cannabis strain that expresses vibrant hues of purple and green.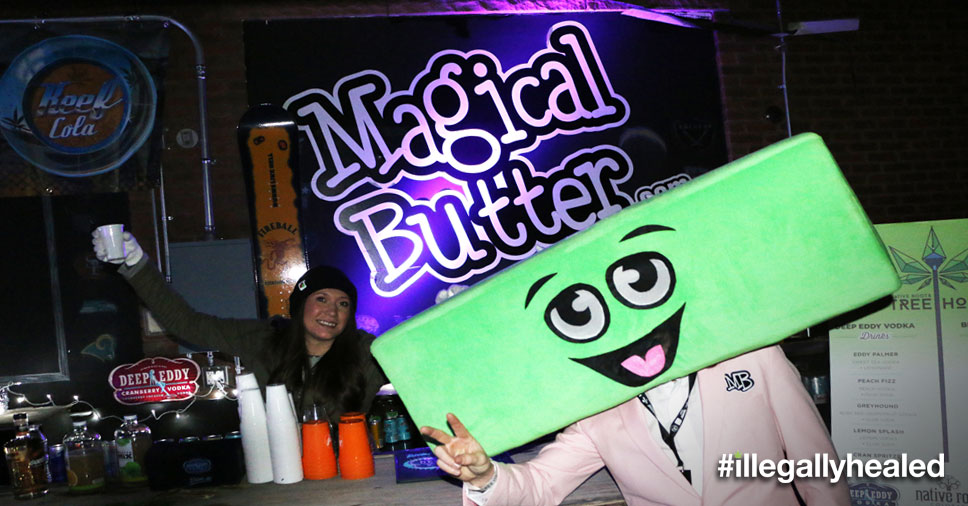 This strain receives more than just its beautiful colors and dense buds from its Purple Urkle parent; a profound indica relaxation seeps through, coupled with a dreamy, cerebral euphoria donated by its hybrid parent, Casey Jones. It was perfectly paired with a 2014 Cabernet Franc that fills the palate with bright fruit flavors of red raspberry and black currants, moving into aromatics of violets and lavender to finish.
Crème de la crème
Finally, it was time for dessert. We dissolved into our citrus and vanilla-bean crème brûlée, a rich custard topped with a contrasting layer of caramelized citrus sugar infused with Orange Herijuana. Chef Joey created a tincture from the cannabis strain Orange Herijuana for a raspberry reduction sauce to top the masterpiece.
The final course was paired with a tangy, sweet Moscato with stunning aromatics of orange blossoms and honeysuckle. The final course was certainly a vivid example of saving the best for last!
ACKNOWLEDGMENTS: