The common benefits of medicinal cannabis are fairly well known. It helps with the side effects of chemotherapy, reduces pain, and treats glaucoma. Recently, the public has been continuously inundated with grander claims of healing.
Dr. Sanjay Gupta famously reversed his stance on medicinal cannabis because he saw how well it worked on rare forms of epilepsy, which even powerful pharmaceuticals did not benefit.
Within the past month, DailyMail has published three incredible stories of cannabis helping beat cancers, including liver cancer, bladder cancer, and rhabdomyosarcoma. The information is finally starting to come out – but it needs to be accelerated.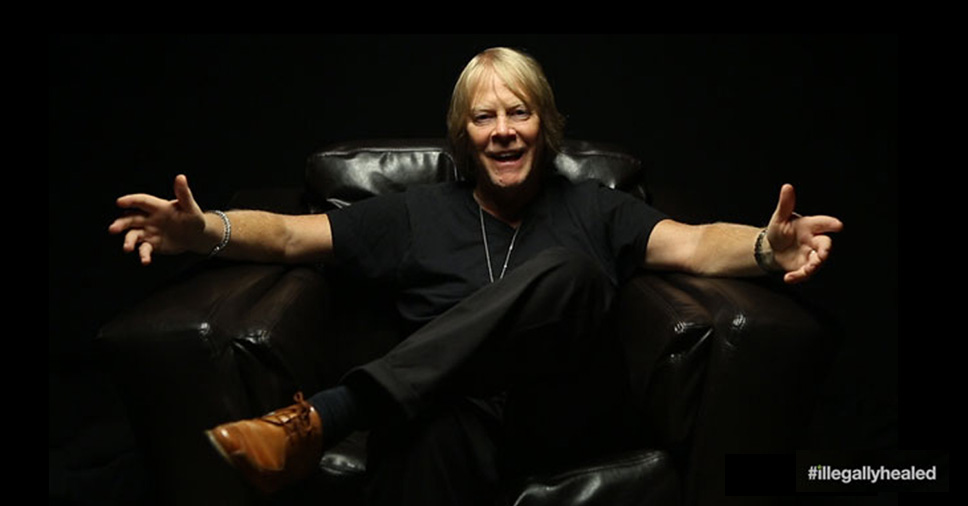 Gateway to Healing is a documentary by #illegallyhealed that hopes to integrate the multifaceted details surrounding medicinal cannabis. It will show the history, science, and real patient experiences behind the plant's use. Most importantly, it will reveal what is really happening on the front lines of this movement.
Many people rightfully doubt that cannabis extracts can treat cancer and other diseases. This is because they have not seen the overwhelming evidence supporting these claims. No single case will convince anyone of cannabis medicine's potential, but by integrating the scientific and anecdotal evidence from doctors, corporations, dispensaries, and thousands of individuals, the reality of what's going on can be effectively conveyed. Once the potential is truly accepted, then research and access can flourish.
As no single case will prompt major change, nor will any single project. Gateway to Healing is one of many films in production that hopes to dramatically raise awareness.

Another film currently in production is Weed the People, an endeavor by Ricki Lake to show how cannabis fights cancer. Chico Ryder, one of the child patients featured, is the boy in the above-linked rhabdomyosarcoma article. Sophie Ryan, another child patient, has appeared in O'Shaugnessy's, an official journal on cannabis medicine.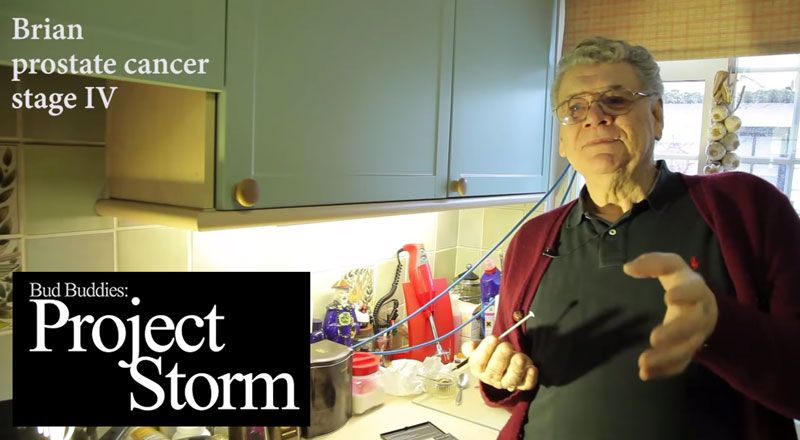 Another documentary is Project Storm, headed by Jeff Ditchfield. It follows the progress of six terminal cancer patients using cannabis extracts to heal. It is also notable for featuring interviews with top cannabis researchers like Dr. Guillermo Velasco and Dr. Manuel Guzman, researchers who have proven cannabinoids kill cancer at the cellular level.
These documentaries will do more than educate the public. They are pieces of history which will help guide the future of medicinal cannabis. People will know the story of how a relatively small group of people fought for access to one of nature's greatest medicines, against the overwhelming obstacles of governments, pharmaceutical companies, and public stigmas.
The story is almost as important as the medicine itself, and with a strong collection of high-quality films, it will be told.
You can help contribute to this rising tide by donating to the Gateway to Healing documentary currently in production.  To see how you can help and to check out all of the awesome perks for backers, please click and share the Gateway to Healing film.