United Patients Group, a leading organization helping patients find medicinal cannabis resources, recently concluded their first conference. Medical Cannabis: The Science Behind the Hype was held in an elegant academic hall at Dominican University in San Rafael, California. Almost 200 individuals attended this inaugural event. Its goal was to educate doctors, nurses, and the general public about the remarkable scientific and anecdotal evidence behind cannabis medicine.  Without question, that goal was achieved.
Here's why we do what we do
The conference began with John and Corinne Malanca, the proprietors of United Patients Group, welcoming the audience. John recounted the experience of his father-in-law, Stan Rutner, who was given weeks to live after lung cancer metastasized to his brain.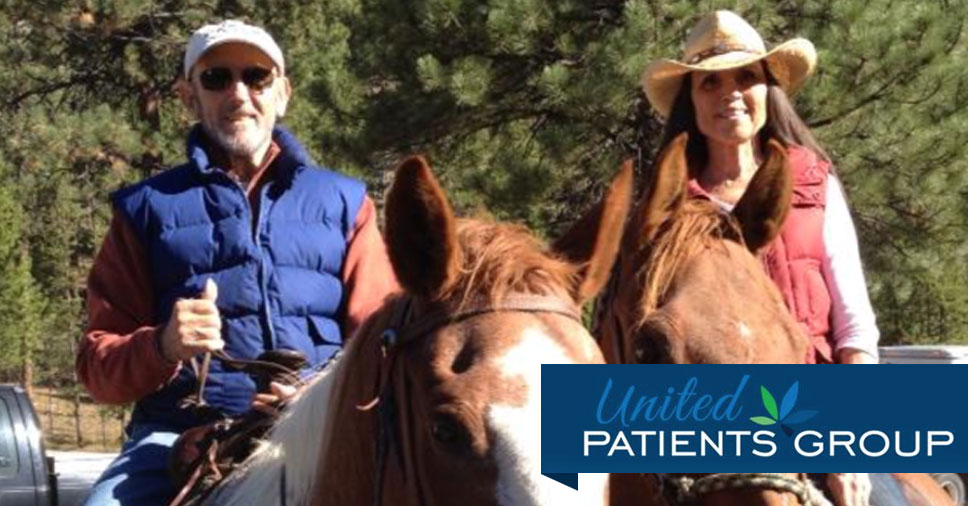 In an attempt to ease his pain, a cannabis-infused coconut oil capsule was administered. When Stan began to improve dramatically, high-THC oil was also added to the protocol.
Nine months after beginning the protocol, medical scans indicated Stan was cancer free. Stan was in attendance and was applauded immensely for his bravery.
John also told the emotional journey of Cash Hyde, a young boy diagnosed with brain cancer. During his first bout with brain cancer, Cash was on the verge of death until his father Mike began secretly administering cannabis oil through his feeding tube. He immediately turned around and was soon pronounced cancer free. An interruption in supply of Cash's medicine led to the cancer's recurrence, which doctors said had no hope of shrinking.
For the second time Cash beat the odds, achieving remission with a combination of cannabis oil and proton therapy. Tragically, change in Montana law cut off supply yet again, the aggressive cancer returned, and Cash passed away. His memory lives on in The Cash Hyde Foundation, which has been an immensely helpful resource for parents with children facing cancer.
Who's Who in Medical Cannabis
The formal conference presentations began with Mary Lynn Mathre, a registered nurse and Executive Director of Patients Out of Time. She demonstrated the absurdity of cannabis' placement in Schedule I, which is reserved for highly addictive drugs with no accepted medical use like heroin. In addition, Mathre discussed the former prevalence of cannabis medicine and how to use it safely. The information was truly beneficial for the attending nurses and will likely influence their practices in the near future.
Jacqueline Patterson discussed her experience in between Mathre's segments. Patterson is a cerebral palsy patient who uses cannabis to help manage her condition. By using different forms of cannabis and integrating it with other natural therapies, she can control various symptoms more effectively than with prescription drugs.
Dr. Dustin Sulak, Founder of Integr8 Health in Maine, delivered an unbelievably comprehensive and enjoyable presentation. The first segment was focused entirely on the endocannabinoid system, including its function of maintaining systemic homeostasis and its involvement in an extensive list of diseases. In many cases, an endocannabinoid deficiency can lead to the emergence of various conditions, but dysfunction and overactivity can play a role as well.
In the second half, Dr. Sulak discussed how phytocannabinoids can help balance the endocannabinoid system and work through it to ameliorate disease. He showed several cell, animal, and human studies demonstrating the amazing treatment potential of cannabis for diseases like Parkinson's, ALS, Alzheimer's, chronic pain, epilepsy, and cancer. Dr. Sulak showed several animal studies where marked tumor reduction was achieved with cannabinoid administration, and shared an article from the cannabis journal O'Shaughnessy's documenting the regression of an optic pathway glioma between August 2011 and December 2012 with cannabis oil as the sole treatment. Overall, Dr. Sulak's presentation was simply amazing.
A patient going by the name "Amy Bailey" (a necessary pseudonym because she traveled from an illegal state) spoke about her experience using cannabis extracts for brain cancer. After beating cancer conventionally, it returned in her brain. Amy was inspired by Stan Rutner's experience and used cannabis oil to successfully achieve cancer free status. She called Stan her hero in a beautiful display.
Charlotte Igo, the CEO of Comprehensive Hospice and Palliative Care in Phoenix, Arizona, discussed the nuances of using cannabis in a hospice setting. She addressed the many issues that occur in this setting and future solutions. Her presentation was quite entertaining and unique.
Angela Ryder talked about the role of cannabis extracts in treating her son Chico's cancer, called rhabdomyosarcoma. The effects of cannabis oil were dramatic for treating both complications of chemotherapy and the cancer itself. Hearing from a mother was very impactful for the audience and showed how well cannabis can work in a pediatric setting.
Mara Gordon, the proprietor of Aunt Zelda's and the person treating Chico, elaborated further on his case and four other pediatric cancer experiences. Gordon specializes in high-quality cannabis extract production and precise dosing. Using her protocol, all five children experienced remarkable success, achieving more than chemotherapy alone was capable of doing while suffering far fewer side effects.
With this conference, United Patients Group established themselves even further as a positive force within the cannabis industry. They expertly organized the best group of speakers and perfectly arranged the conference's timeline. In one day, this conference doubtless changed many lives in the room and will have lasting impact on hundreds of medical professionals.
My takeaway…
I am not exaggerating when I say it was the best conference I've ever attended. It was so well organized, flowed incredibly well, and focused on what really matters. There was no fluff and every moment was significant. I have no doubt lives were changed in that room and this could even have an impact on some other major advancements.
Illegally Healed was proud to be in attendance to help support and report on this conference.   What impact will future conferences like these have on your life, the live of others and the entire medical cannabis health industry? Let us know in the comments below…