By: Deb Staires
Just a bit of background on who I am . . . I am a Viet Nam Vet (I was the first female to attend Hospital Corps School in San Diego in 20 years), I am a disabled and retired public school teacher and college professor with a doctorate in education. I had my only child at the age of 42 and she rocks my world.
In late 1999, I donated blood through the United Blood Services for a colleague who was in dialysis and kidney failure. A short time later, I received a very matter-of-fact letter stating that I was infected with Hepatitis C, should seek out my doctor and to never donate blood again. I took the interferon and ribavirin treatment, then the pegylated interferon and ribavirin treatment, both to no avail. Both very expensive treatments. My doctor told me to wait for the next new drug to get pushed through the pipeline so I did and it took 14 years before the "cure" was available. I called the doctor's office when I knew it was possible and he set me up with blood tests and a scan of my liver. There was one tumor in November 2014. It was 1.3 cm. He said it had to grow to 2 cm to get on the transplant list. Said that was my only option that even if we could get rid of the one tumor, I was guaranteed to get more. So we proceeded. He gave me the new cure medication, Harvoni, at a total treatment cost of $180,000.

In the meantime, I did not wait on them to decide how I was going to be healed, I talked with my caregiver who immediately responded with full extract cannabis oil (FECO). I changed my diet completely, started jacking up my body's pH and generally cleaning up what I put in and on my body. I started with the smallest grain of rice of FECO until I was taking a full gram a day.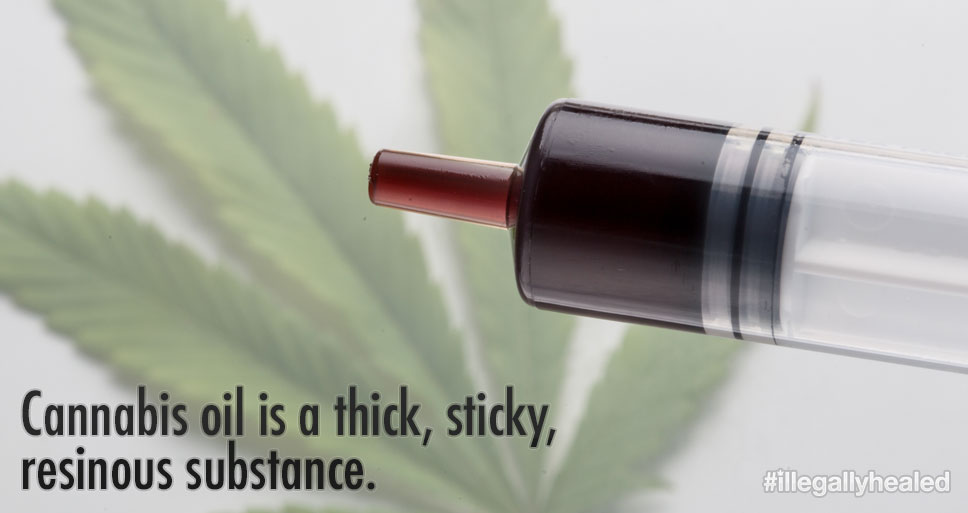 The transplant team kept working. I went through a whole circus of pre-transplant testing. You cannot get a transplant if you have any other health issues other than the one you need the transplant for to be placed on the "list".  They set me up with a shrink, a social worker, a cardiologist, had to do a stress test, lungs were completely checked out, even had to fork up $800 for deep cleaning of my gums, and then I was urine tested and blood tested for everything under the sun and oh wow, there it was right there on the screen. I had the evil THC/CBD in my bloodstream. The doctor looked at me and with half a grin, asked me if I smoked weed. I choked a bit, but then replied honestly with yes but mostly, I eat it. He said well, you are going to have to stop using illegal drugs. I laughed and told him I wasn't, that I had a medical marijuana card. He said well, we are going to need a copy of that card and you will have to stop to actually get a liver. I was then read to like a child what the rules were and sent home with the "Transplant Manual".

Long and short of it is, the United Network for Organ Sharing "unos" your donated organs as soon as someone decides your brain is not viable (many organ donors are motorcycle riders, by the way). "They", whoever, "they" are, decides who gets every organ. They judge you personally on every aspect of your life, if you have people who love you enough to care for you before and after the transplant, if you test "dirty" for alcohol, street drugs, cannabis, over-the-counter medications and all herbal supplements. I was told that I would have to take certain pharmaceutical drugs for the rest of my life. I was also told the risk of failure during surgery as well as life expectancy following a transplant.

I turned down the transplant list in May 2015, packed up my van and went camping at the lake for the weekend to disconnect from those pushing me. I allowed the oncologist & radiologist to "thermally ablate" (burn) my only tumor. It returned and I had them burn it even more aggressively this past May. I am cancer free and still consume a full gram of FECO every single day and expect to remain cancer-free. I have lost 120 lbs, 20 pharmaceutical pills a day, no longer have Hep C or cancer and haven't felt this good in probably 30 years.

Free the transplant candidates. Those organs are not tested for THC before they are transplanted at all, why are the recipients? There is no good reason to continue the arcane laws of the federal government against a simple, healing food/medical plant and refuse organs to cannabis users. Can our Veterans wait for care any longer? How many more must die? How many more infected United States Veterans who may have been infected by the shotguns used for immunizations during the Vietnam war will be told they cannot get a liver because they use cannabis?

Let the United Network for Organ Sharing and your local state politicians know how you feel about this injustice to everyone, donors and recipients alike.