If you are in or around Philadelphia on Friday, July 31st make plans to attend The Hemp Heals Music Festival. The event is being presented by Former NHL player Riley Cote and Live Nation.
The Hemp Heals Music Festival is once again hitting Festival Pier at Penn's Landing this summer and features performances by Sublime with Rome, Rebelution, Pepper, Mickey Avalon and many more. 
"The festival is a unique opportunity to learn about the value of a sustainable crop such as industrial hemp and the use of the cannabis plant as a bridge to help people reconnect to the natural world." -Riley Cote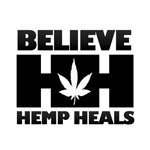 The festival is dedicated to promoting healthy living through the use of hemp products and other natural and organic goods.  The mission of the Hemp Heals Foundation is to promote earth conscious industry and consumerism in responsible ways which also promote individual health and wellness. This is accomplished by reaching out and educating the public through a music festival that promotes eco friendly products and businesses. 
The festival will also feature a vendor area committed to products that further the public knowledge of holistic living, in addition to the incredible diversity and abilities of the fascinating hemp plant. Over a dozen vendors will be in attendance including Wonderland and Dr. Bronners.
Food and drinks will be available throughout the day and night. Special treats from Hemp Dog Cafe and Hempzels are just a few treats you will be able to enjoy. Tickets are on sale now and can be purchased below:
Purchase Tickets Now via LiveNation
All funds raised for the festival will benefit the non-profit organization The Hemp Heals Foundation which was started by Riley Cote and Michelle Miller of The Nouveau Image in 2011.