Corey Adam Hunt was born on September 2, 1981 in the small, town of DeTour, Michigan. At only 19-years-old, his mother, Dianna, had plans to join the military, but that all changed when she chose to have him. Despite the unplanned nature of Corey's beginning, the moment he was born he melted even the hardest hearts and drew the tight-knit community around Dianna. Everyone wanted to be near him.
"That light everyone sees in him, he had it from the day he was born. He was the light," she said. Even her uncle who she describes as the toughest member of the family was enchanted by Corey. "You could see a love on that man's face that I had never seen before when he was with Corey," she said.
When he was 18-months-old, Dianna and Corey moved to Tulsa, Oklahoma where she worked in a daycare at a local Church. At just 2-years-old, when they arrived at the church in the morning, Corey would make the rounds to each office to personally say good morning to everyone. He would sit in the pastor's lap and talk to him. "He had one of the biggest personalities, even as a baby," said his mom.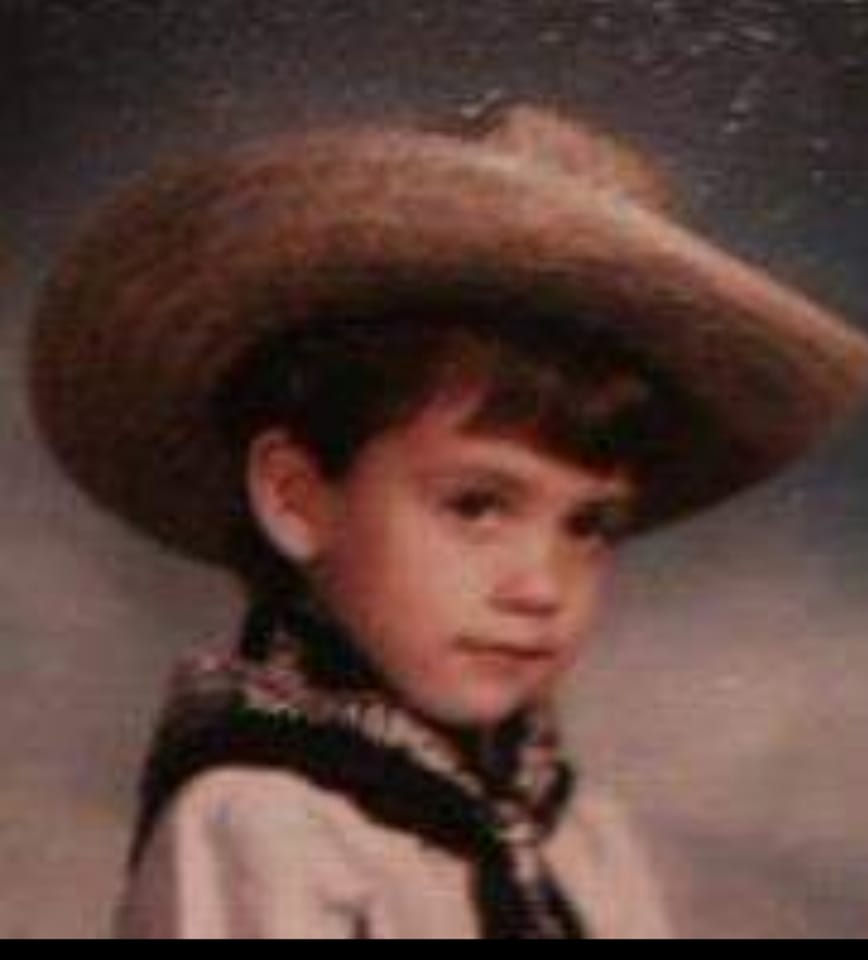 Besides drawing people into his brilliantly lit orbit, Corey has always been a natural born artist and creator. As a child he stunned the audience at a church Christmas program by just climbing atop a piano and playing his own tunes, despite never having a lesson.
When he was 15-years-old, Corey joined a Church youth group in Tulsa and met Tony Baker, who would become a lifelong friend. Meeting Tony would guide Corey into the content production that defined his career and drew a much wider community of friends around him.
"Everyone really loved Corey, he was a good, smart kid, very outgoing – extremely outgoing – an extrovert who wanted to be involved in everything he could. He was a big dreamer, a big thinker and a big doer," Tony said.
Tony connected him with a friend who taught him the basics of graphic design, and Corey ran with it, always finding ways to put his skills as a creator towards achieving the biggest altruistic goals.
Tony and Corey worked together over the decades of their friendship to bring these dreams to life. After witnessing the slow and painful death of an ex-girlfriend's mother with cancer, Corey became passionate about the use of cannabis as a medicine and wanted to put his skills towards making it legal in the conservative state he, his friends, and his family lived.
He began traveling to cannabis conferences in Colorado and the West Coast to familiarize himself with the industry where it was already legal. Through these trips he was able to understand what it was about the cannabis culture that just didn't translate to conservative America, despite the desperate need for medical cannabis in these communities.
One day in March 2014 Corey and Tony were hanging out together when Corey took a phone call from medical cannabis pioneer Alice O'Leary Randall. While speaking with her he remarked how unfortunate it was that what was healing so many people was illegal. He and Tony coined the term "Illegally Healed" and made it into a hashtag with an online community.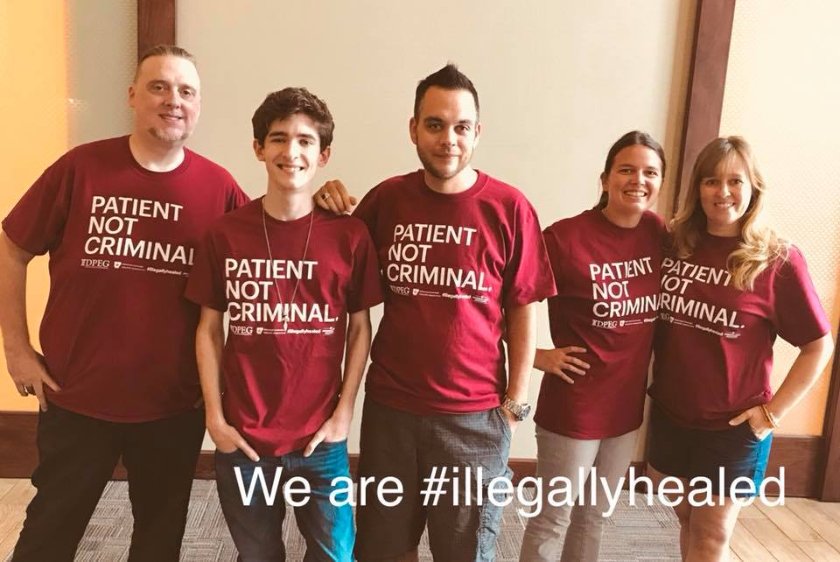 Illegally Healed became a beacon of light in conservative America, a game-changing viral campaign that pushed the last of the states down like dominoes. Within months Corey grew the online community to nearly half a million, and popped out viral content with ease.
Before I met Corey, I had been admiring his work with Illegally Healed from afar. Although I was born and raised in California, in 2013 I moved to Salt Lake City, Utah where my husband and I both have family and he was attending graduate school. I had already been working in the cannabis industry as a writer and editor for about a decade, and commuted monthly back to the San Francisco Bay Area for work. As a patient who has lived with Crohn's Disease my entire adult life, this contrast between the hippie liberal cannabis cultural epicenter and the most religious of conservative states was a revelation.
I met patients with similar diagnoses to me living miserable lives on disability and multiple pharmaceuticals. This enraged me because it was just so unfair, and it motivated me as an activist in a new way. Corey and I were already moving on parallel planes as far as our advocacy was concerned even before we met each other.
In 2014 I traveled from Salt Lake to Denver, Colorado for the Marijuana for Medical Professionals Conference, where I met Corey for the first time. I had not heard of him personally and was shocked to learn that the viral online Illegally Healed community was mostly just Corey on his laptop in a small town in Arkansas.
Being from bigger cities, I move a lot slower forging strong friendships with new people. Corey didn't. Corey considered me a close friend upon our meeting, and while this could have been unsettling it just wasn't. We formed a strong bond on that first day. As his mother Dianna put it, Corey just had a light in him, one that I saw and recognized right away too, and it was a privilege to have him shine it my way.
After Denver we maintained a close friendship, and I kept him posted about our movement for medical cannabis in Utah while also sending him contacts for his efforts in Arkansas. Sometimes I would write for Illegally Healed, and sometimes we would just talk because he was a fun person to talk to.
In the Spring of 2015 I met Mormon-Republican Utah State Senator Mark Madsen, who put the state's first full medical cannabis legislation in front of the Utah Senate. We had built a community of patient advocates who crossed the liberal-conservative and religious divides that have characterized medical cannabis efforts in other small states. Corey was inspired, and jumped in to help us by creating a series of polished videos featuring Utah patients, including Senator Madsen, two of which went viral and made it to national news and international headlines. Corey put our small rag-tag crew on the map and quietly turned our groundswell into the tsunami that led to Utah becoming a full medical cannabis state by citizen initiative in 2018.
Corey didn't do this just to help us, he did it because he knew that the struggle we had in Utah was universal and relevant to his home state of Arkansas and the rest of conservative America. He knew that he could make a difference, and he did, quietly, behind the scenes.
As Tony put it, "He was a man with big dreams and an even bigger heart. He never did it for the money, he never did it for the fame or attention, he really, really, wanted to make a difference and change people's lives."
In 2016 Arkansas advocates succeeded at putting medical cannabis on the ballot. An industry-backed group challenged it in court, and had it removed from the ballot during early voting, which enraged the community.
Corey brought his media equipment and energy to the protests at the Arkansas Supreme Court that November, which is where he met his girlfriend Courtney Boze. She had seen him in the crowd of people, his big personality made him stand out, but was too shy to approach him. Later that night all the advocates met up together at a restaurant and she had the opportunity to talk to him over dinner. As Courtney puts it, after that they talked every day and became inseparable. He moved in with her just a couple months later.
"He was just so outgoing and so full of life," she said. "He had beautiful eyes, he reminded me of a young Elvis. I felt lucky to know someone like that."
As an introvert, Courtney was drawn into Corey's extroverted energy, and the two would come to balance each other out. I stayed with them in Ft. Smith for a week in late 2018 and saw this first hand. Corey had big ideas, and Courtney could temper them with enough reality to make them possible. Together they started working on Ounce Magazine for Arkansas and the concept for an Arkansas-based dispensary. Both would have a strong focus on the medical side of cannabis, rather than the recreational culture, with the aim of being something "you could share with your grandma or the parents of a sick child."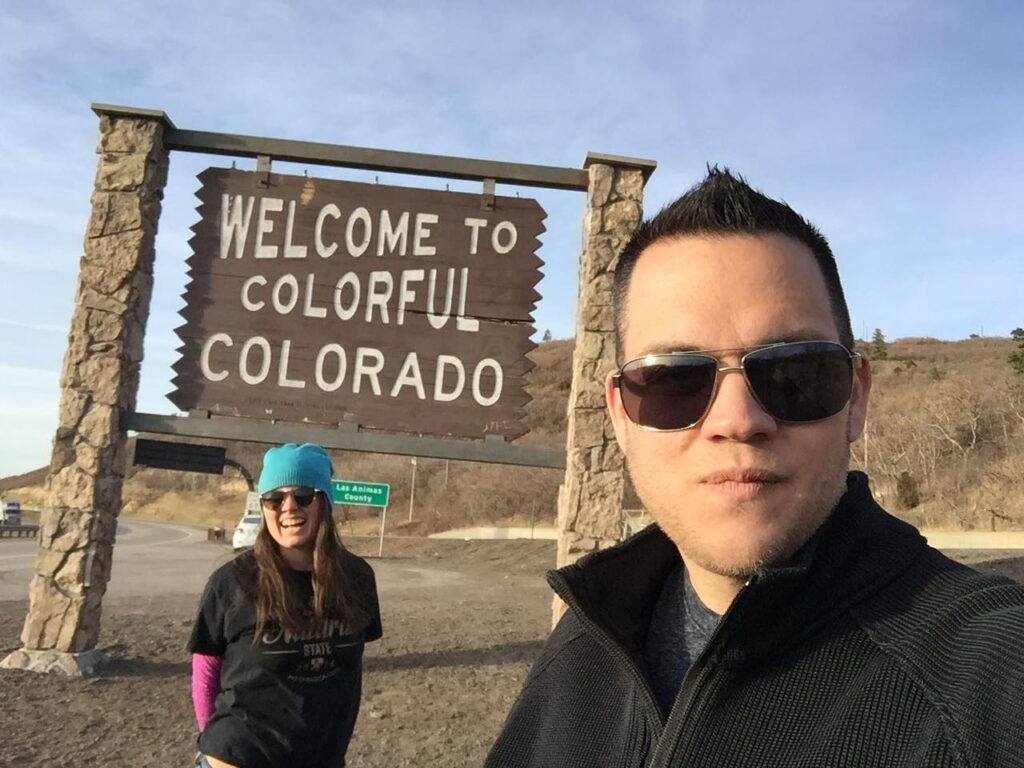 When Oklahoma became a medical cannabis state with a grassroots community and industry in 2018, Corey and Courtney relocated and brought Ounce there instead, where their work brought pride to the community that was now drawing national attention because of its growing locally based industry.
Courtney says that being in a relationship with Corey changed her life forever. She had been scared, nervous, and discouraged by those around her from chasing her own dreams. "Corey showed me I could do it and it didn't matter and they were wrong. I could do anything, and he gave me that confidence to do everything. Every day he would say 'I fucking love you', and it made me feel so complete. He just made me better."
Corey was focused on how he could use what he created to make the biggest impact in the community around him. As Courtney put it, "He just had a knack for community. I loved seeing him in his element, whenever he was putting together events and bringing people together. He made you feel so special, even people when they are just meeting him, he made it to where it was just about them."
As Courtney put it, and I think we could all agree, "he was so funny and just brilliant, he had so many ideas and knew what it was gonna take to make those ideas a reality. He could do anything."
She recalls Corey merging the local rap community in Oklahoma City together with the growing dispensary industry by bringing them together in a studio to produce music that brought pride to both through custom, premium content that put the community on the map.
"Everything he did was just an experience. We were doing these little events in small towns in Arkansas and he would come in with beautiful keynote presentations and this larger than life attitude saying 'This is what we can do here in Mulberry', or whatever little town… He was hungry for culture and people and not willing to accept things as they are but to make them what he wanted," Courtney said.
He built a series of events in Arkansas and Oklahoma that he used to bring legitimacy to what was happening. He flew me and others out to these events in Tulsa and Little Rock and initiated us into a new larger circle of friends. Never in my life did I think I would have so many friends in places like Tulsa and Little Rock, but I do now because they were Corey's friends. Corey was excited about them and he was excited about me and he was excited that all of his friends would also be friends, and really that was all it took.
"He just has this way that he can put things together and they turn into magic," Courtney said. "He just loved everything, he was just so full of love…"Everything he did he wanted to make it so special, he wanted to make the world a better place. He saw potential for greatness in everything. He loved this industry so much and wanted to help so much. He really genuinely cared. Some people don't know, they see this big personality and don't know if it is real or not. He was real. He just wanted everyone to get along and come together."
We were all shocked to learn of his passing. He was too young and had too much more life in front of him. Although he is gone, the light Dianna described him as having, the light that attracted us all – his viral community – around him, still shines.
Luke 8:16 says "No one after lighting a lamp covers it with a jar or puts it under a bed, but puts it on a stand so that those who enter may see the light."
This giant community of friends is a huge testament to him, who he was, and how many lives he impacted. The biggest testimony to Corey's life and memory is that we all continue to hold the bond of community he created around us, to make sure his light is never obscured.